Singapore, the world's most welcoming city, is one of the most popular destinations for our landlords when moving abroad. The way of life in Singapore is excellent, with low crime rates, reliable public transport, a strong economy, and an amazing array of beautiful cultures.
Because of the increasing numbers of expats in the country, Singapore has formed a number of well-established international schools. These schools have a worldwide reputation for producing high-achieving students.
These Singaporean schools go above and beyond merely educating their pupils. Perks such as free transportation, meals, and a huge selection of extracurricular activities are available for the students.
Since many of our landlords choose to make Singapore their second home, here are our recommendations for the best expat schools in the city.
1. St Joseph's Institution International
https://expatliving.sg/event/sji-international-elementary-school-open-house/
St Joseph's Institution International (SJI) was established in 2007, and offers a holistic and international educational experience to an array of students from 40 different nationalities.
SJI offers an international baccalaureate (IB) curriculum for ages 4 – 18 years old. The SJI community welcomes students from all faiths and cultures as they are a school with a Lasallian Catholic foundation. As of today, SJI has a community of 1900 starting from pre-school (ages 4-5) through to high school.
The core values of this institution are spirituality, mutual respect, internationalism, leadership, experiences and service.
2. One World International School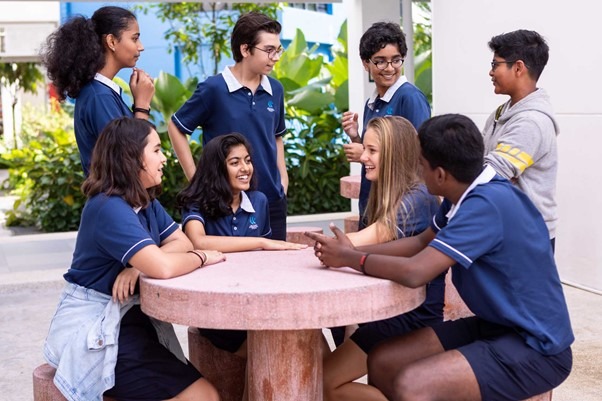 One World International School is popular among expat families. The institution has a current student community of 1500 pupils, from 70 different nationalities.
One world international school offers an IB primary years program curriculum for the younger students and an IB diploma program for the pre-university level grades (grades 11 and 12). This academic pathway is known for being academically rigorous, for nurturing critical thinkers, and for being future focused.
The reputation of One World International School is one of high achievements. It is known as a school that gives importance to human values, such as kindness, empathy, international mindedness, and respect for diversity.3.
3. Dover Court International School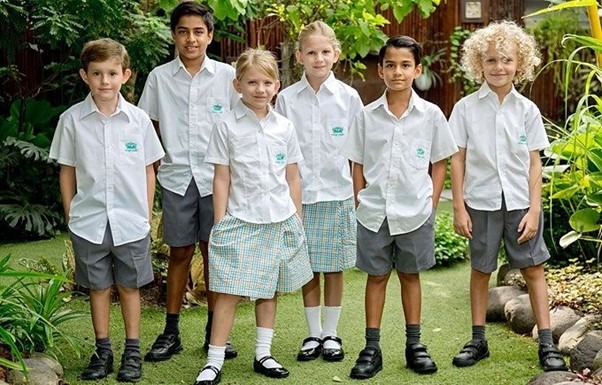 https://www.international-schools-database.com/in/singapore/dover-court-international-school-singapore
Dover court has a diverse population of students, which allows for true international teaching. The curriculum used is adapted from the English national curriculum to incorporate teachings for a broad range of diverse populations and cultures.
With classes having a maximum of 24 learners, pupils are able to receive the attention they need from their teachers, with more one-on-one learning. At Dover Court, they aim to provide an education that encourages maximum academic, spiritual, social, and physical development.
4. Stamford American International School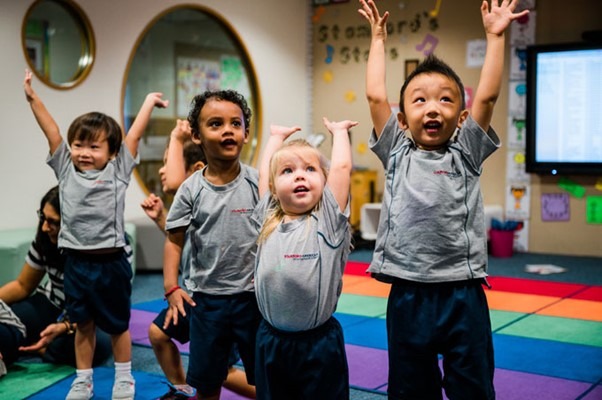 https://www.singaporeexpats.com/guides-for-expats/stamford-american-international-school.htm
At Stamford, pupils are encouraged to be creative, take ownership of their learning and take full advantage of the amazing facilities the school provides for them. This BI curriculum inspires school employees to be top-rated teaching professionals, who care deeply for their pupil's future.
Stamford is unique as it offers "an early learning village" which acts as a daycare for children from ages 1 to 6. From ages 6 to 18 the learners will attend the elementary and secondary schools of Stamford. Another unique feature of Stamford is that they offer boarding for children aged 12 and older.
Since Singapore is a multicultural city with a large expat community, there is a full spectrum of schools. We hope these recommendations help you in choosing the perfect school for your family.